This software can model the progression of Chronic Kidney Disease (CKD) and also detect Acute Kidney Injury producing a figure such as the one below.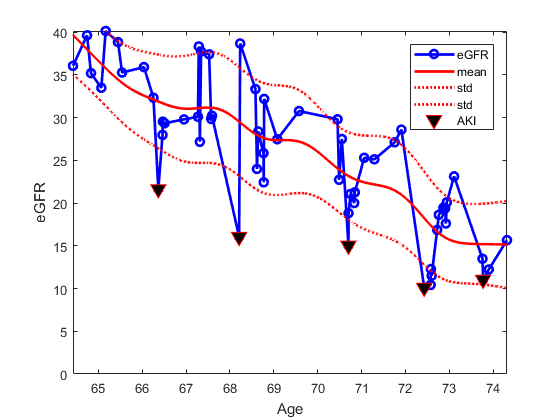 Before installing the software, you may want to find out more about the demo first.
How to use the software?
Watch the video below which has been annotated. Note that it does not have any sound.
How to install the software?
Unzip the ckd_aki_installer_files.zip file and then click MyAppInstaller_web.exe.
2. Follow the following screenshots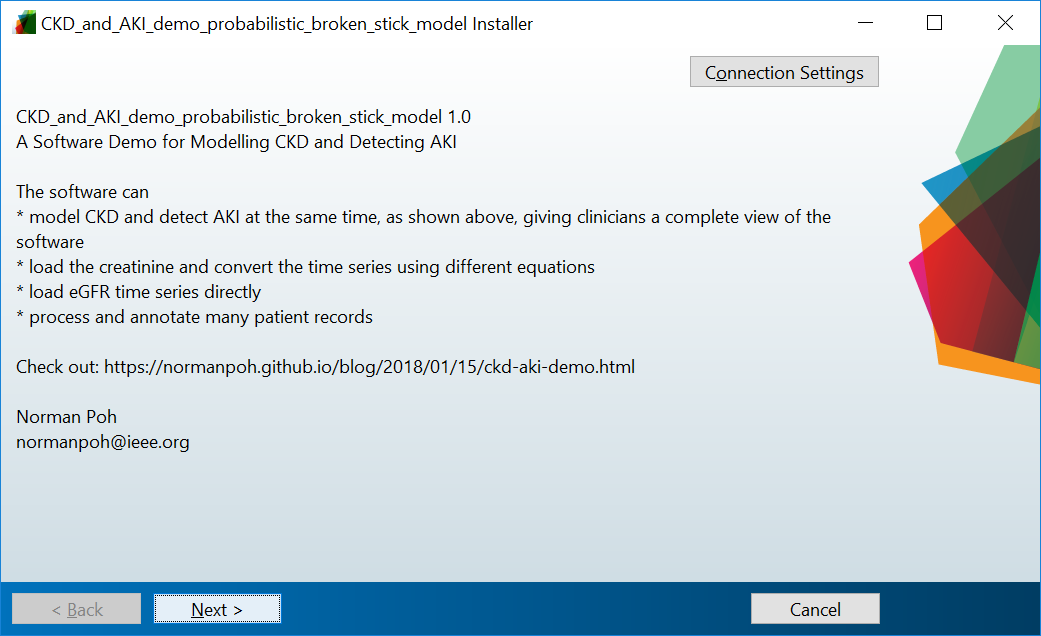 Click next.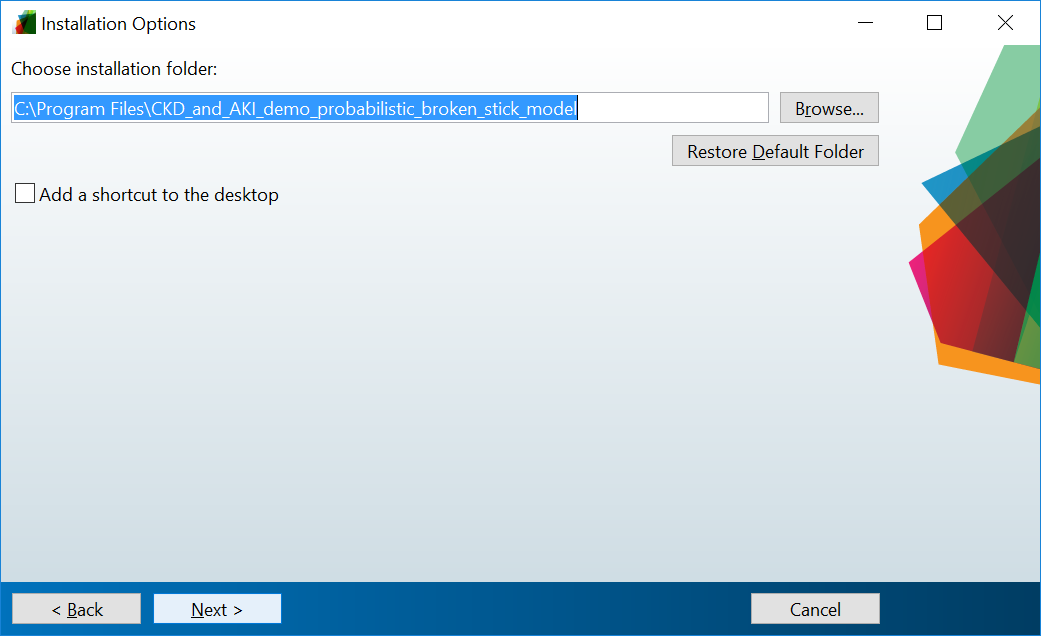 Add a shortcut if you want.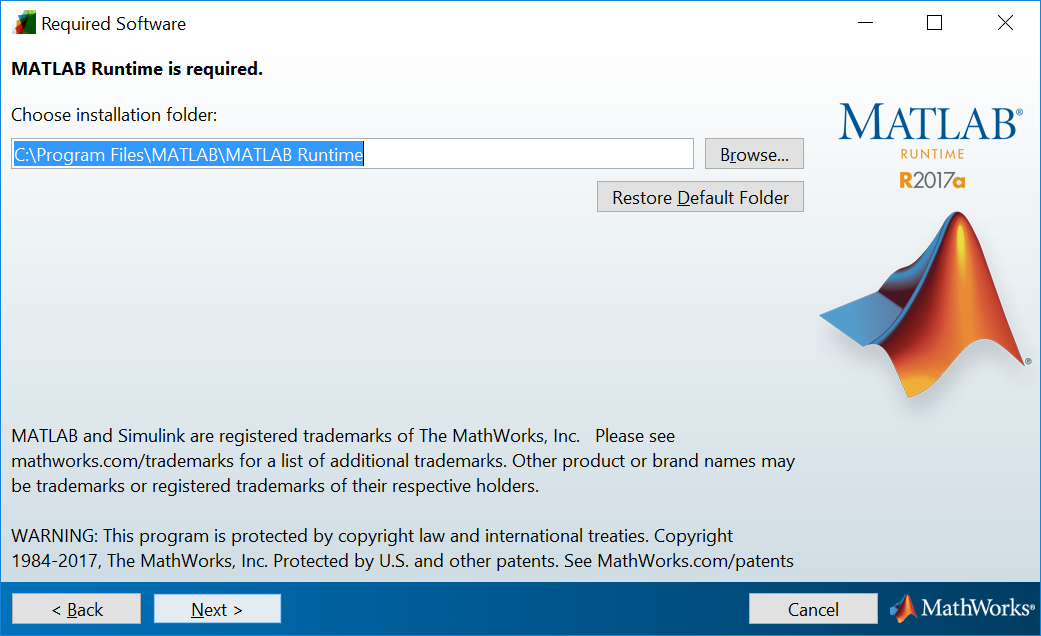 You will need to install the Matlab Runtime environment. This will take the most time.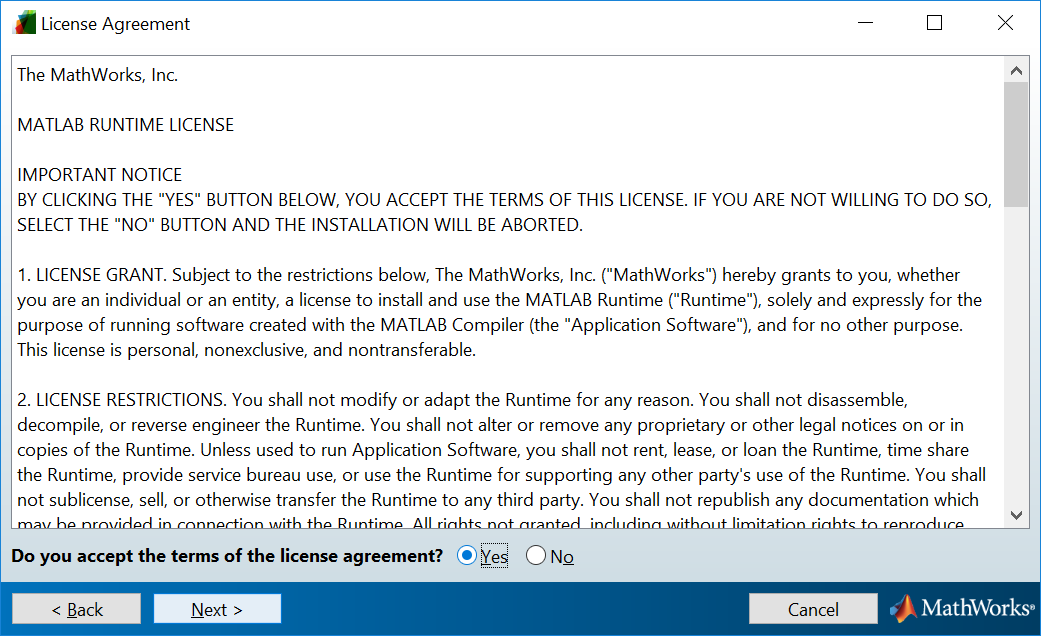 Check 'Yes' and then click 'Next'.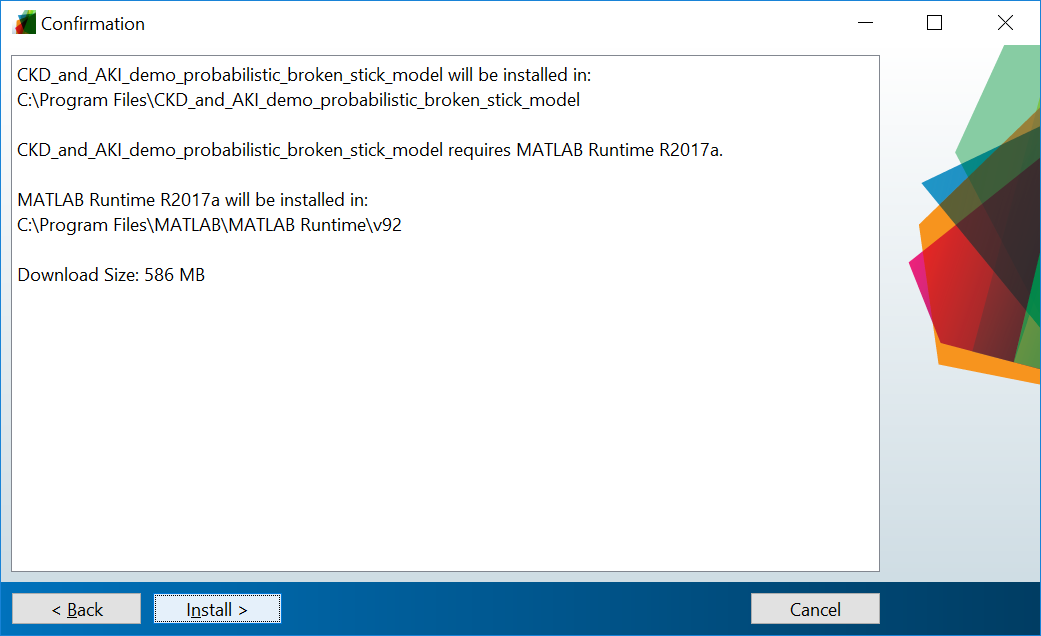 Click 'Install'.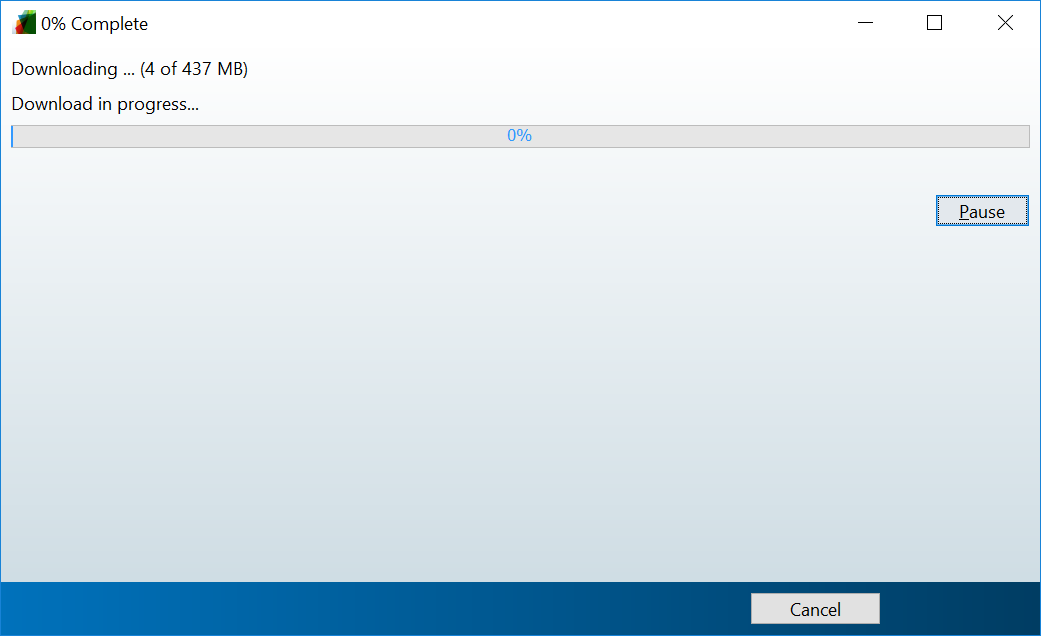 I recommend that you take a coffee and come back in 10-20 minutes' time.
Once done, navigate to the default installation location which is C:\Program Files\CKD_and_AKI_demo_probabilistic_broken_stick_model.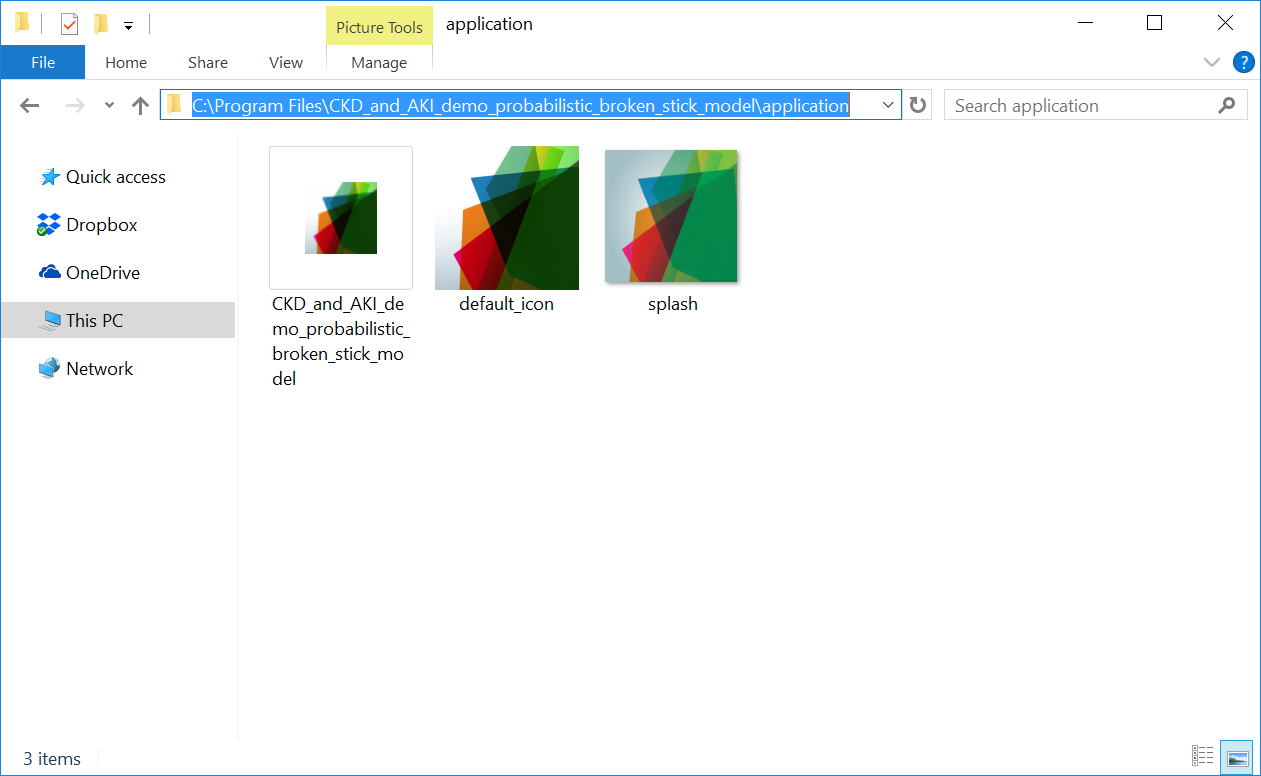 Click the executable file.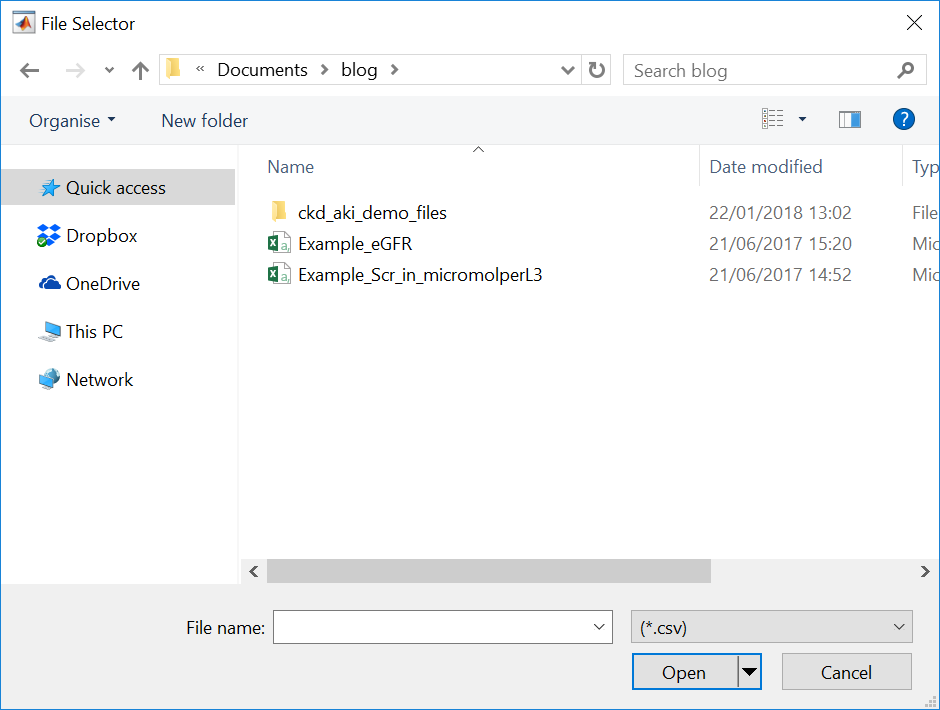 Choose the example file to load and then you can follow the YouTube video here.
What's next?
The software here is in 'demo-mode' and is meant for your own use. If you look to deploy it, for example, on a large database of patients, please do get in touch with me. I will be thrilled to hear from you.